Notice Details
Got a new phone? Transfer your Duo 2FA app without re-enrolling
Posted 20/12/2021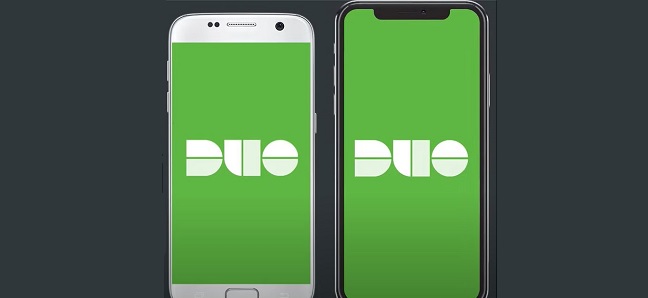 Duo Restore allows you to manage the process of moving to a new phone or device without having to re-enrol for Duo.

This means that you don't have to contact the IT Service Desk and within a few taps you will be up and running on your new phone.

VERY IMPORTANT: You will need access to the Duo app on your old phone or device before moving to your new phone. You will have to enable Duo Restore on your existing device for this to work.

Please note: If you have lost your phone and you've got a new one (i.e. you don't have access to your old phone), you'll need to contact the IT Service Desk for assistance.

Follow the steps below to check this is enabled. These instructions are also available in our knowledge base.

Duo Restore for iOS
Enabling Duo Restore

Make sure you are running the latest version of the Duo Mobile App on your current iOS device.
Back up your device to iCloud, with iCloud Keychain enabled to use Instant Restore. Nightly iCloud backups will include Duo Restore information. Encrypted iTunes or Finder backups will also work.
Due to how apps are automatically backed up in iOS, the backup functionality of Duo Restore is always on for iOS users who have iCloud enabled. In this case, you may not see a notification indicating that your information is being backed up. If you use Duo for other third-party accounts, Duo Mobile should detect that you have these accounts and prompt you to create a recovery password. Tap Enable Now to set one.

Duo Restore for Android
Enabling Duo Restore
Make sure you've backed your phone up to Google Drive.
Open Duo Mobile and tap the menu icon in the top right to open Settings.
Tap Duo Restore in the "General" settings.
On the "Duo Restore Settings" screen, tap to enable the Backup accounts with Google Drive.
Select the Google account to use for Duo Restore and grant Duo Mobile permission to store the backup in your Google Drive.
For assistance in the case that you've lost your old device, or if you have any other Duo queries, plese contact the
IT Service Desk
.
IT Services Security, Service announcements
Contact Details
IT Service Desk https://servicedesk.liverpool.ac.uk IT Services