Notice Details
Help us choose our new video collaboration hardware - Showcase 8th Dec
Posted 24/11/2022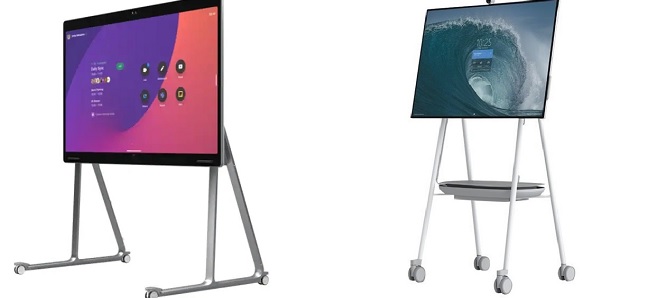 IT Services wants your input to choose new meeting room hardware that bridges the gap between in-person and video conferences.

IT Services is inviting staff to attend a video conferencing and collaboration drop-in showcase to try out some new panel technologies that will deliver true hybrid working, whether on campus, at home or abroad. This technology is particularly useful in close-quarter teaching spaces, seminar rooms and meeting venues. A couple of suppliers will demonstrate their products and their capabilities for you to test-drive.

Your feedback will inform the department's decision on which technologies to employ.

This project is the first of several new trials to move towards a digital campus. Exciting new developments are in the pipeline and will be communicated in due course.

When is the showcase?

It's a drop-in event, meaning you can pop in during the day whenever it's convenient for you.

Date:
Thursday 8th December 2022

Time:
10am – 4pm

Venues:
• Foresight Centre, Egerton Room

• Foresight Centre, Laura Jones Room

• Hart Building, Meeting Room 1

• Hart Building, Collaborative Area

IT Services is grateful for your time and feedback, helping the department to enhance the University's digital capabilities and experiences.
IT Services News, Service announcements
Contact Details
IT Service Desk https://servicedesk.liverpool.ac.uk IT Services